Spring 2013 Ultimate Hat League (WEDNESDAYS) Ultimate · Co-Ed All Levels
MonTue
Wed
ThuFriSatSun
between 6:00pm and 8:00pm
Hat League
Free Agent Fees

Early Bird

65.0

+ 1.0 Processing Fee

Regular

75.0

+ 1.0 Processing Fee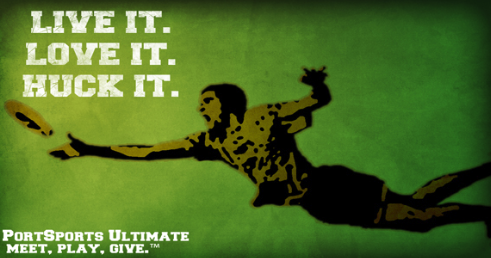 PortSports Ultimate Hat League is a great chance to learn the sport of Ultimate or get ready for Summer League after a long winter.
We start with the 10 Simple Rules and as the season progresses we add in and teach the more intricate rules of the game. ( Players that know the full rules are expected to play by those rules and in the event of making a more advanced call explain the rule to less experienced players. )
Register as a Free Agent and request up to 4 Baggage players to be on your team. ( Baggage players must also request you for the request to be processed. ) Please also be honest about your experience level, it helps in keeping the teams balanced.
Ultimate is a great work out and involves more running than most other sports but is accessable enough for even an out of shape player to get into the game.