Spring 2015 Ultimate Hat League (WEDNESDAYS) Ultimate · Co-Ed All Levels
MonTue
Wed
ThuFriSatSun
between 6:00pm and 7:30pm
Hat League
Team Fees

Early Bird

65.0

per player + 1.25 Processing Fee

Regular

75.0

per player + 1.25 Processing Fee
Free Agent Fees

Early Bird

65.0

+ 1.25 Processing Fee

Regular

75.0

+ 1.25 Processing Fee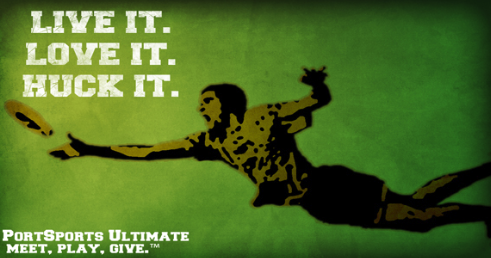 PortSports Ultimate Hat League is back for our 6th year of Spring Ultimate!
PortSports Ultimate Hat League is a great chance to learn the sport of Ultimate or get ready for Summer League after a long winter.
We start with the 10 Simple Rules and as the season progresses we add in and teach the more intricate rules of the game. Players that know the full rules are expected to play by those rules and in the event of making a more advanced call, explain the rule to less experienced players.
Register as a Free Agent and request up to 4 Baggage players to be on your team. Baggage players must also request you for the request to be processed. We ask for players to self-rate their experience levels on a 10 point spread (so please be honest) and, with the help of some seasoned Ultimate veterans, we will create well-balanced teams.
Ultimate is a great work out and involves more running than most other sports but is accessable enough for even an out-of-shape player to get into the game. For beginners this is a great league to learn the sports of Ultimate. Being paired with excellent players is the fastest way to pick up the fundamentals and strategies.

Games begin Wednesday April 22, 2015 at the Wainwright Sports Complex in South Portland, register today!
Save with a PortSports Yearly Membership
We want everyone to stay active and if you play two or more seasons a year with us you can save money with a yearly membership.
Click the chart below for full information.