At Capacity
Fall 2014 Bowling League Bowling · Co-Ed All Levels
Sold Out
MonTue
Wed
ThuFriSatSun
between 6:00pm and 10:00pm
Round Robin
Team Fees

Regular

510.0 per team
Free Agent Fees

Regular

90.0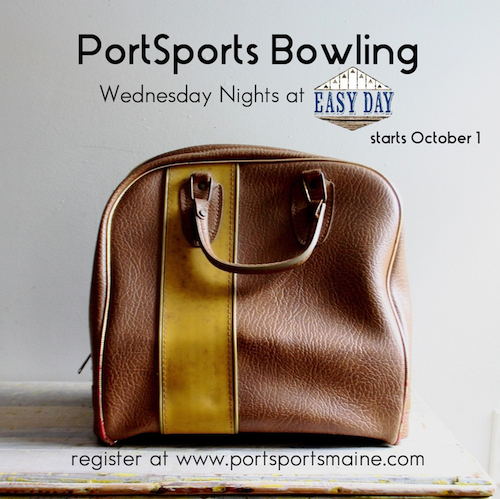 PortSports Bowling returns with an 8-Week League at Easy Day in South Portland.

You and your team will bowl in 3 games per night (4 bowlers per game, up to 6 bowlers per team) and take on other teams in a family-friendly atmosphere. A minimum of 4 players is necessary to qualify for the championship. Every qualifying team should have at least one female player!

You don't have to be a Pro to join this league. Our fun, match-point scoring system allows for even a beginner bowler to win points for their team. Watch your team fight for total points to win the season.

League notes:
- Games will start at 6:00PM or 8:00PM on Wednesday nights.
- Team shirts and shoe rentals are not included in league fees, but will be available at an additional cost. Contact PortSports for more information.

- Easy Day will give every PortSports bowler a 10% discount off their entire bill during league play; so eat, drink, and bowl merry!

-Bowlers also receive a special membership card that entitles them to special deals at Easy Day on non-league nights such as BOGO games!